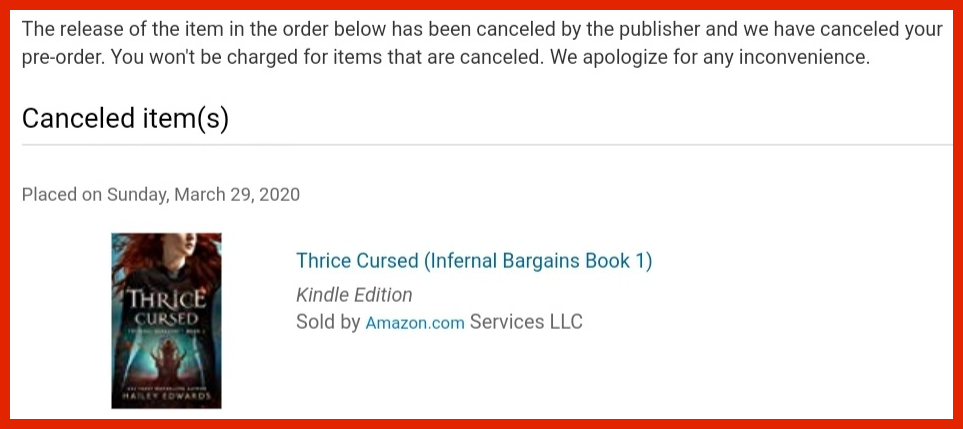 I've received a lot of worried emails, DMs, tweets, and posts about the cancellation notice Amazon sent out for Thrice Cursed. I would like to address that here, so you guys understand what has happened and what will happen.
I heard back from my developmental editor on Thrice Cursed last week. She asked me to do a full-scale revision on the book, which means I'll be rewriting it from the ground up over the next few months.
That also meant I had to cancel the pre-order.
There weren't a lot of them, but I still hate to disappoint you guys.
I've worked with my dev editor for ten years (no, eleven years now!), and when she tells me a book isn't there yet, I listen. She's proven to me time and again that her advice is golden.
Actually, the last time she and I had this chat was about the original version of How to Save an Undead Life.
Here's hoping Thrice Cursed will come back as strong from its facelift as that one. But maybe not require two years to get there like Grier and Linus, who took their sweet time.