I was back at my parent's house today, tiling the fireplace, when I uncovered this little lovely. I'm too tired to do the feature comparison at the moment, but I wanted to share these photos of the Kindle 3.
Keep in mind, the Kindle 1 is Dad's. He takes it everywhere. And yes, that means he brings it to work every night as well. He works in computers/maintenance, so his has seen its share of grease, grime, and gunk. It's still trucking along and has had no issues from his hard use. Kindle 3 was a gift to Mom from Mom. You know how those are. 😉
Also, the living room is off limits because of our various projects. So, today's comparisons are brought to you by Mom's ironing board.
Kindle 1 is on the left. Kindle 3 is on the right.
While Kindle 1 is tapered, Kindle 3 is uniformly thin and weighs less than nothing. <-Probably not a technical term.

As you can see, the screens are the same size. The Kindle 3 is ever-so-slightly shorter and narrower.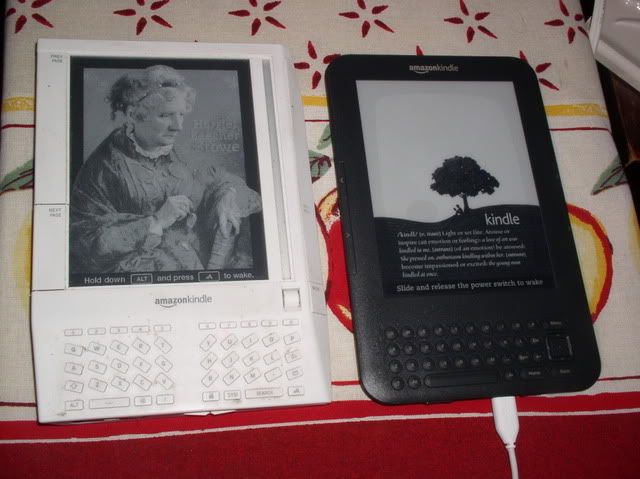 This is another shot to show the thickness. This shows the chunkier side of the Kindle 1.
(Ignore the tile in the background there.)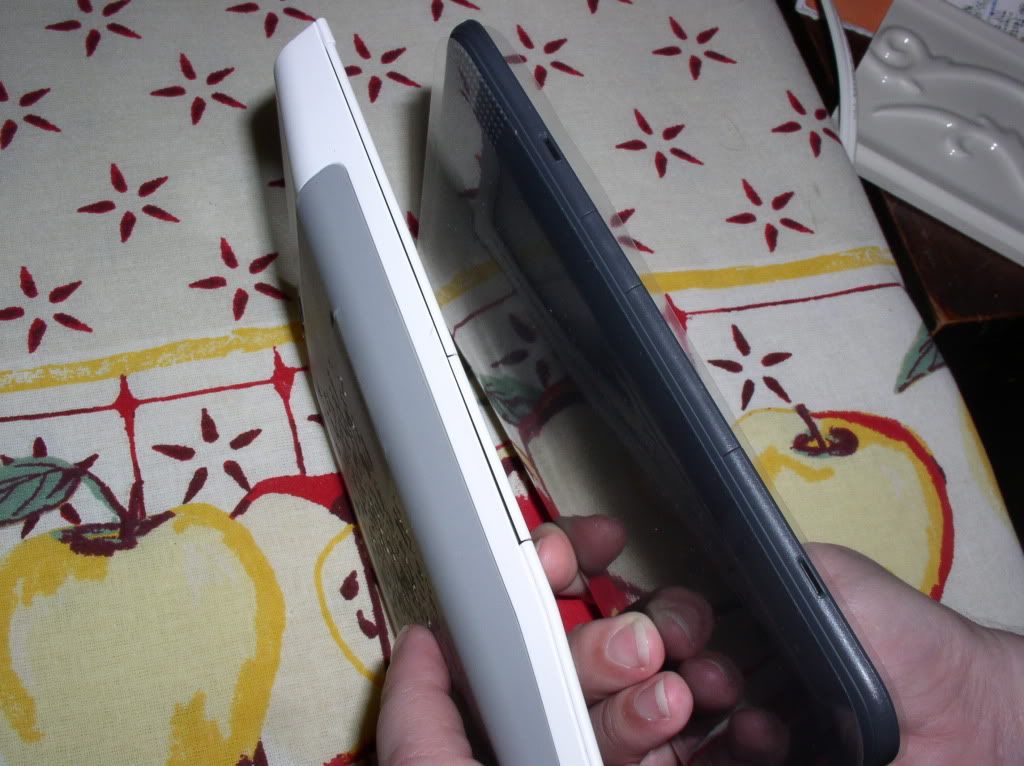 I've said it before, I love the Kindle. It's not perfect, but nothing is.
I do think the new $139 pricetag makes it that much more appealing.