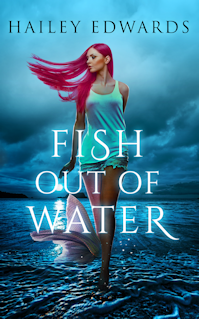 Remember that surprise I promised a few weeks back?
Well, I'm finally ready to share. 😉
Now available for pre-order! amzn.com/B01K1GV5U6
Harlow Bevans was a changeling mermaid working as a diving consultant for the Earthen Conclave. Then he came along. Charybdis. A serial killer who possessed her body and wrecked her mind. Now she's an inmate–patient–at Edelweiss Mental Institution.
When a haunting song lures her to the scene of a brutal murder, the calm of the past few months is shattered. A fellow patient is dead, and Harlow is caught standing over his body literally red-handed.
Unwilling to be a pawn in another psychopath's game, Harlow sets out to discover the real killer. What she uncovers makes her a prime target, and the next song she hears might be her last. Curiosity may not have killed the cat, but it just might fillet the mermaid.