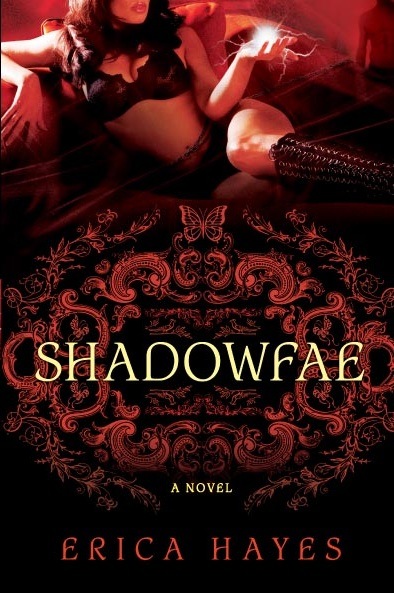 A few years ago a friend of mine attended a con and picked up a book for me that she claimed screamed "HAILEY NEEDS ME IN HER LIFE!" She got the author to sign it for me, and I dutifully read it because friendship.
The book was Shadowfae by Erica Hayes, and it absolutely blew my mind.
Erica has this lush/visceral/tangible quality to her voice that floored me. There is this burst of color and sound and taste in your head while you're reading those stories, and there's no other book I've ever read that compares to the experience. Not to mention the series is written in first/third, which gave me a major ah ha moment. She writes in a fearless, don't-care-what-anyone-thinks kind of way, and it speaks to me.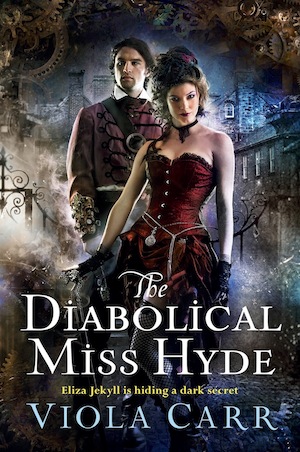 Fast forward to a couple of weeks ago. My editor tweeted me and said she was reading a book that reminded her of me and that I must read it. Even though it was steampunk, which isn't a genre I usually read (I must prefer the visual aspect of it), I trusted Sasha's taste and snagged a copy of The Diabolical Miss Hyde by Viola Carr.
I had put off starting it for a couple of days when my copy editor and another UF author chimed in to say they'd also picked up copies. (It was on sale.) So we decided to do a book club thing and all dropped our current reads to start that one.
During the first chapter, I wasn't sure what the heck was going on. I wasn't sure of what half the narrator said meant. (It took a bit for my brain to make the jump from the contemporary fantasy I had been reading to the historical lingo used in Miss Hyde.) I was puzzled in a good way and kept turning the pages. By the third chapter, I was hooked and devoured the rest. It showcased a brilliant use of first/third, and the prose was rich and authentic and bizarre. The whole time I was reading it I kept thinking I hadn't felt that kinship with a book since Shadowfae.
Then it happened. A few days ago Erica tweeted for people to come find her at RT, where she would be masquerading as Viola Carr. I tweeted something at her that probably read like "!?!?!?!" and sprinted to Viola's site. Sure enough, in Viola's bio she mentioned having another pen name–Erica Hayes.
I've had days to absorb this, and it still amazes me. As writers we hear so much about the elusive voice, how it's a special quality unique to each author. Not everyone's is so individual as to make it unmistakable, but there are subtle qualities that attract readers time and time again, even across genre lines.
I'm not sure why I had to share this with y'all, but I did! It might be because I'm thrilled Erica/Viola has new work out there. Or maybe it's because it comforts me to know there is still room in this industry for truly innovative authors. She is proof the only limits to our creativity are those we place on ourselves.